Sustainability Leadership and Governance Programme (SLGP)
Empower - Collaborate - Innovate
Sustainability Leadership and Governance Programme (SLGP)
Enabling today's change makers
1-year full-time
2-year part-time
Fees (subject to approval)
– HKD 185,000 per year (1-Year Full Time)
– HKD 92,500 per year (2-Year Part Time)
**APPLICATION FOR 2024-2025 WILL START IN DECEMBER 2023**
Welcome to the Sustainability Leadership Governance Programme (SLGP) where you will find innovative solutions in a multi-disciplinary environment. This programme aims to equip students with the knowledge and skills required to understanding complex sustainability challenges and managing sustainability issues in their daily work. It is designed for individuals, who are keenly aware of the importance of sustainability and those who wish to make a difference within, and contribute to the society and their professional field. The programme supports the student's development to be a change agent who can bring a multi-disciplinary expertise to address 21st Century challenges. Whichever functional roles within business, non-profits, or consultancy, students will learn how they can impact business performances in face of societal challenges, through the integration of sustainability principles in decision-making and problem solving processes.
Our Programme has been accredited by Institute of Environmental Management & Assessment and students are entitled to complimentary student membership to IEMA for the duration of the programme and on successful completion they will qualify for GradIEMA.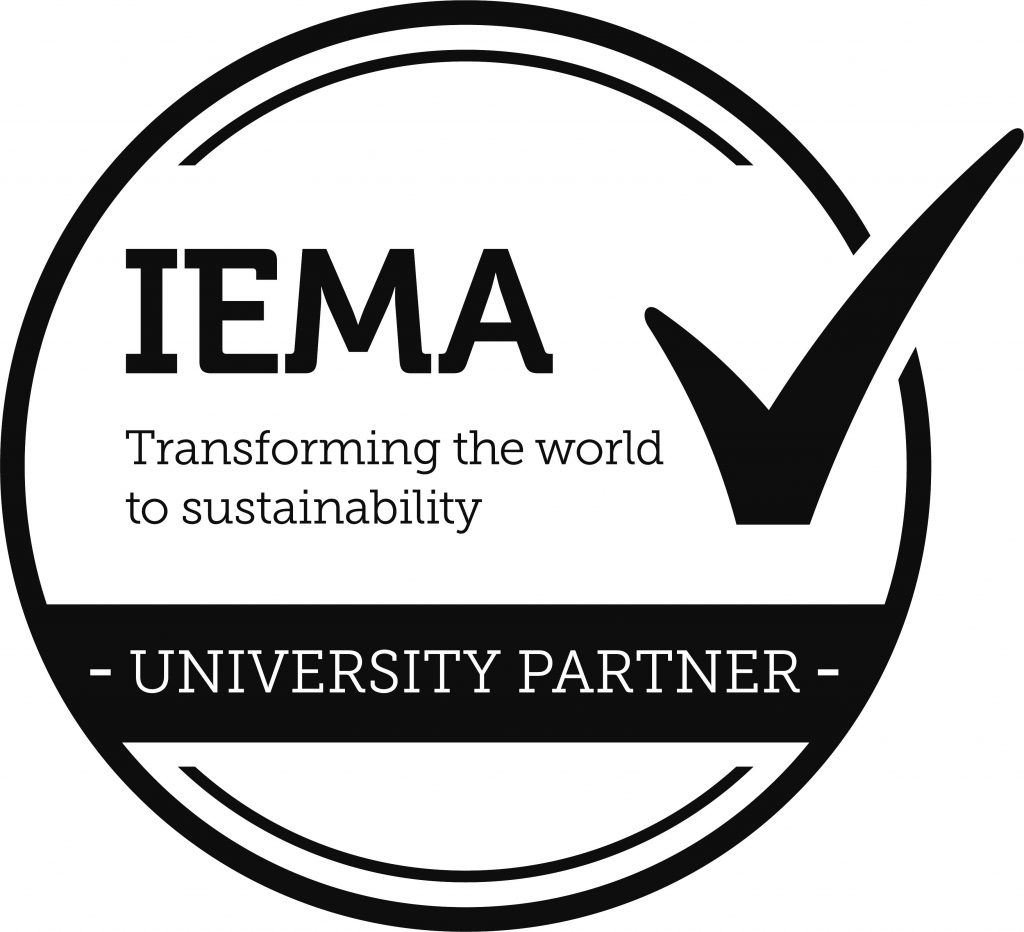 MESSAGE FROM THE PROGRAMME DIRECTOR
As the programme director, I am pleased to introduce and welcome you to the Master of Social Sciences in Sustainability Leadership and Governance (SLG), a timely programme that grounded upon intellectual frameworks and practice in policy, governance, business management and social sciences to collectively focus on issues of societal sustainability. In today's society, the need for comprehensive and systemic understanding of the sustainability challenges facing our organizations could not be greater. Leadership in this complex environment has become more important than ever. Together with our friendly and professional staff and faculty, I welcome you to take full advantage of the educational and professional excellence available to you through this Taught Master Programme. In order to prepare our leaders of today and tomorrow we offer a diverse set of courses that cover the academic and professional requirements to enable graduates to contribute substantively to the pressing agenda for environmental sustainability, organisational responsibility and an inclusive economy.
We look forward to welcoming you to our community and to the opportunity for working together to explore some of these most challenging corporate sustainability issues.
Come collaborate with us!
1-YEAR FULL-TIME PROGRAMME
The full-time mode offers students a faster route to acquiring a taught Masters in a field growing in demand.  The most obvious difference between part-time and full-time student hours is the amount of credit hours they attend during a semester.  Therefore, a full-time student spends more time in class during a semester than a part-time student.  Full-time students will complete the 60 credits (including 6 compulsory courses (6 credits each), 3 or 4 elective courses (3 or 6 credits each) (a total of 12 credits) and a capstone (12 credits)) between 1st September in the year of enrolment and 30th June of the following year.
2-YEAR PART-TIME PROGRAMME
Part-time students will have more flexibility in their schedule and will spread the 60 credits (including 6 compulsory courses (6 credits each), 3 or 4 elective courses (3 or 6 credits each) (a total of 12 credits) and a capstone (12 credits)) over the 2-year period. The flexibility of the part-time programme allows the student to hold employment, contribute in the community, and manage family commitments during the day. Both part-time and full-time students will attend classes together ensuring greater diversity in the classroom and enabling networking across student cohorts.