Community Partnerships
社區協作 [中文版]
Notice: In light of the latest development of the Novel Coronavirus outbreak, the course timetable and teaching mode are subject to change.
**Please take note of the enhanced Covid-19 control measures at HKU campus.**
**Starting from 28 February, 2022, the University will further enhance campus access control in three phases. Except for those with a certified medical exemption, or children under 5 years of age, anyone who wishes to enter any part of HKU campus must comply with the Vaccine Pass Scheme.**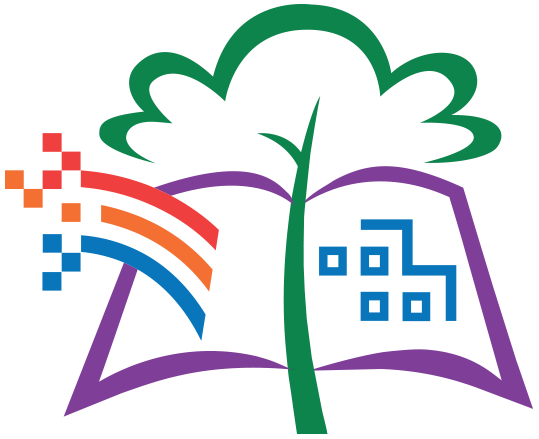 CEF Reimbursable Course
(CEF Course Code: 44Z114575, for 2019/20 year, which includes 18 hr Understanding Cultural Landscape course + 18 hr Community Partnerships course)
(CEF Course Code: 44Z127642, for 2020/21 year, which is for 30 hr Community Partnerships course)
Course Title:
Community Partnerships
Course Code:
CSCM04-202206
Mode of Study:
Part Time
Contact Hours and Study Period:
1-2 sessions per week, a total of 30 contact hours in two months' time
Teaching Medium:
English, supplemented with Cantonese
Commencement Date:
June 28, 2022 (Tuesday)

Tuition Fee:
HKD6,600 (site visit expenses not included)

Application Deadline:
June 14, 2022 (Tuesday)

Application Method:
Download and fill in Course Application Form (proof of academic qualification is required) and return to Academy for Sustainable Communities by application deadline, by post or email

Enquiry:
Monday-Friday 9:00am-6:00pm Tel: 3917-4767 Email: ruralsd@hku.hk

Class Venue:
The University of Hong Kong, Pokfulam, Hong Kong
(Weekday evenings)

Tutors:
Mr Tse Chun Man
Ms Sally Chun
Course Description:
This course is designed to provide basic theoretical foundations and applied skills in building community-based environmental partnerships. It looks into contemporary environmental and cultural challenges and how they can be managed sustainably through community partnerships. It also explores different types of partnerships, tools and strategies that facilitate the successful design, development, implementation and management of community partnerships.
Assessment and Recognition:
Students, who have attained an attendance rate of not less than 70% and have the course assessment passed, will be awarded a Certificate of Achievement by the Policy for Sustainability Lab. This course is one of the four modules of the "Certificate in Sustainable Communities" programme (QF Level: 3; QR Registration No.: 18/000784/L3; QR Registration Validity Period: From 11 Sep 2018 - on-going). Students who have obtained a Certificate of Achievement in all four modules are eligible for the "Certificate in Sustainable Communities" awarded by the HKU School of Professional and Continuing Education.
Entry Requirements:
(a) have gained in the HKDSE Examination Level 2 in five subjects including Chinese Language and English Language; or
(b) have passed five subjects in HKCEE, including Chinese Language and English Language; or
(c) hold equivalent academic qualifications, taking into consideration individual merit
Course Contents and Timetable (Updated on May 16, 2022):
Date
Contents
Jun 28, 2022 (Tuesday)
7:00pm-9:30pm

Lecture - Urban Context

9 main approaches of community development
Need-based and asset-based community development
Intervention practice models and examples
Why should we do community development

Jul 5, 2022 (Tuesday)
7:00pm-9:30pm
via ZOOM

Lecture - Rural Context

What do we care about the rural communities?
Understanding the changes in local rural communities
First step of rural community work: how to read the community

Jul 12, 2022 (Tuesday) 7:00pm-9:30pm


via ZOOM

Lecture - Rural-Urban Interactions

Concept of rural-urban interactions and its value in the growing trend of urbanisation
Models of rural-urban link

Jul 16, 2022 (Saturday) 2:00pm-6:00pm

Field Trip/ Online Workshop: Urban Context - Blue House in Wanchai

Grassroots participation in community building

Jul 19, 2022 (Tuesday) 7:00pm-9:30pm

Lecture - Online Community Building

Online-offline community practice
Case studies of online and offline community building
Strengths and limitations of online approach of community development
Reflection on building healthy sustainable community via online approach

Jul 23, 2022 (Saturday)
AM & PM (6 hours)

Field Trip/ Online Workshop: Rural Context - Mui Wo

Challenge to local rural communities and their responses

Jul 30, 2022 (Saturday)
2:00pm-7:00pm

Integrated Workshop and Group Project Discussion

Urban-rural community building integrated workshop: Case studies on building a new community

Aug 6, 2022 (Saturday) 2:00pm-5:00pm

Contingency

Aug 13, 2022 (Saturday) 10:00am-12:30pm
& 2:00pm-5:00pm

Lecture - Lessons Learnt

Group Presentation on Group Community Partnership Project Proposal
Please note:
This course has been included in the list of reimbursable courses under the Continuing Education Fund. The mother course (Certificate in Sustainable Communities) of this module is recognised under the Qualifications Framework (QF Level 3).
It is the CEF applicants' own responsibility to ensure they meet the CEF reimbursement criteria. Approval of CEF application is at the sole discretion of the HKSAR government.
Students' Feedbacks:
"Field trips and Case Studies allow us to have concrete discussions, and I learn different analytical methods to understand a community."
"No other similar courses and very useful for different local organizations/groups in Hong Kong."
"Tutors have rich experience in the community building works."
Sustainable Communities Fellowship Scheme:
Graduates of the course will be invited to join the Academy's Fellowship Scheme as Fellows. The Scheme aims to form a network of committed individuals which provide not only continuous support for the members but also a platform for experience sharing in pursuit of community-based sustainability across different disciplines and sectors. Fellows are also eligible to participate in the Sustainability Hackathons and the Rural in Action Start-up Scheme.
Supporting organisations: