Welcome to Lai Chi Wo!
Lai Chi Wo is part of the Hong Kong UNESCO Global Geopark due to its special geological significance as well as natural and cultural richness. Its coastline has the largest population of Coastal Heritiera (Heritiera littoralis銀葉樹) and White-flowered Derris (Derris alborubra白花魚藤) in Hong Kong and was designated as a Site of Special Scientific Interest (SSSI) in 1979.
The Lai Chi Wo village is a traditional Hakka village which was established as early as 1670s and has a long history of farming.
Much of these capitals have been conserved partly due to the remoteness of the site. You can either hike to Lai Chi Wo or by sea route to enjoy the coastal scenery of Tolo Channel, Bluff Head (Wong Chuk Kok Tsui) and Double Haven (Yan Chau Tong) of the inner sea area of the northeast New Territories.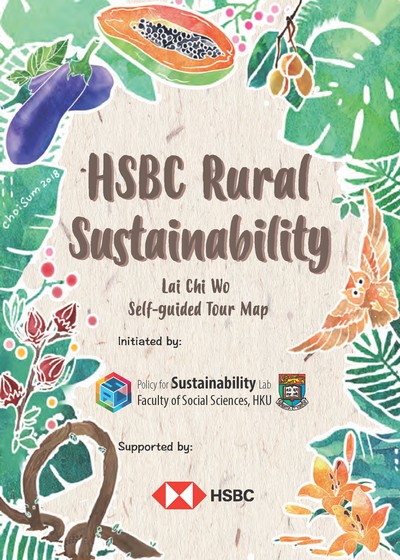 [Click to download programme leaflet and self-guided tour map]
How to Get to Lai Chi Wo
1) Hiking
---
2) Kaito
| | |
| --- | --- |
| Schedule: | Every Saturday, Sunday & Public Holidays |
| Venue: | Ma Liu Shui Landing Steps No. 3. |
| Time: | 09:00 depart from Ma Liu Shui to Lai Chi Wo; 15:30 return from Lai Chi Wo to Ma Liu Shui |
| Fee: | HKD45/single trip; HKD90/round trip (Tickets are sold at piers.) |
| Enquiries and reservations: | Tel: 2555-9269 (Ms Lam); Email: singwaiferry@yahoo.com.hk |
| Other details: | Ma Liu Shui - Lai Chi Wo Regular Kaito Services |
Activities in Lai Chi Wo organised by Local Villagers
Hakka cultural and ecology tour by local villagers are in service. You can also learn to make Hakka snacks by joining Hakka dumpling class taught by Hakka ladies to taste the genuine flavour of local Hakka food. For enquiries, please contact HakkaHome-LCW Limited, a Lai Chi Wo based social enterprise established by local villagers.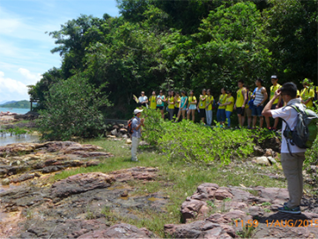 Hakka cultural and ecology tour
(Duration: 1H15M)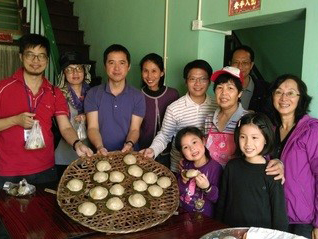 Hakka dumpling class
(Duration: 1H30M)