Village Fest 2022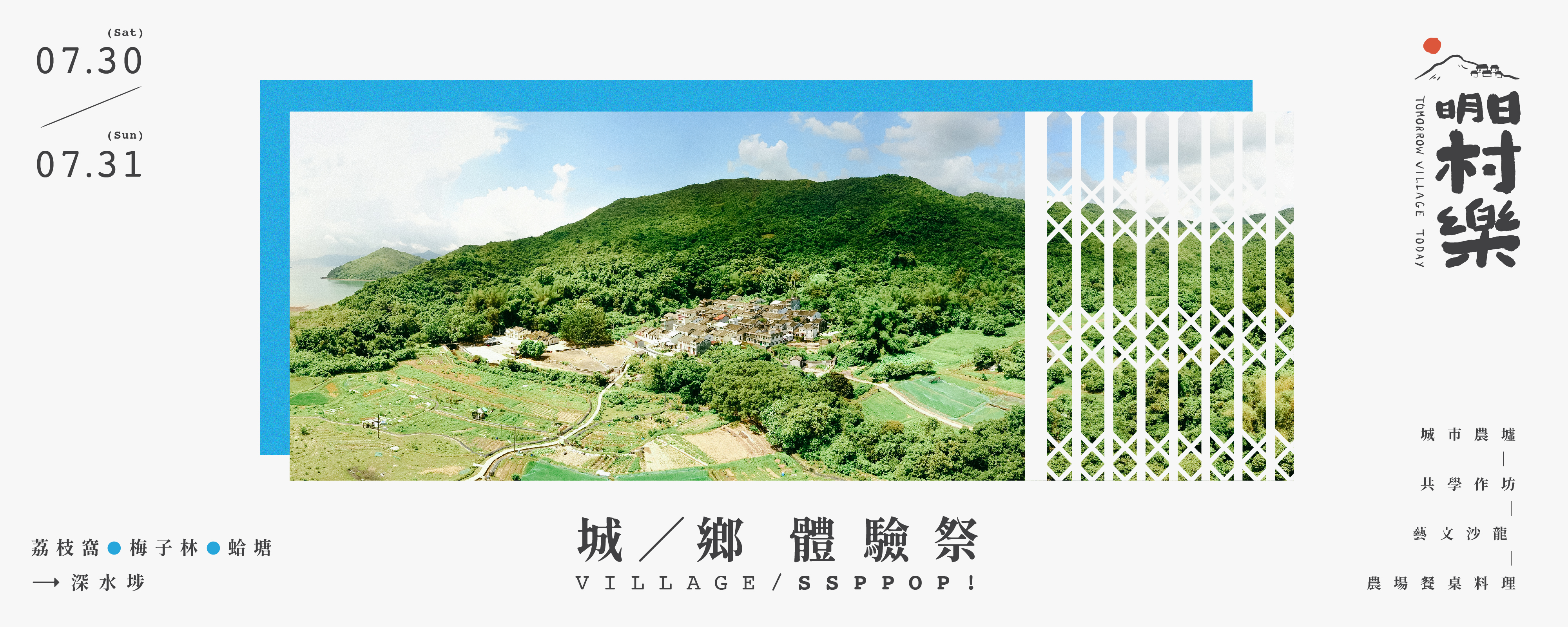 Envision the Village of Tomorrow Today
After a virtual edition, Village Fest is back for 2022, running from January to July with a showcase of village life through tours, placemaking installations, market and activities across Lai Chi Wo, Mui Tsz Lam and Kop Tong. Hosted by the HSBC Rural Sustainability Programme, Village Fest comes to its third annual celebration of sustainable rural regeneration in Hong Kong.
Themed "Tomorrow Village Today", this year's Village Fest brings you on a village living journey through exploration, sharing, experiment, co-creation and reflection. Four core events include self-guided "Village Tour"; "Village Market" that is held every first Saturday of each month; experimental "Village life Lab" and urban "Village pop-up Market". Making reference to the rural living experiences of Lai Chi Wo, Mui Tsz Lam and Kop Tong, Village Fest 2022 invites you and those in the local communities to envision the village of tomorrow today!
Village Fest is part of the HSBC Rural Sustainability Programme organised by the Centre for Civil Society and Governance(CCSG) at The University of Hong Kong. Village Fest 2022 is co-curated by the CCSG project team, Onebite Design Studio and Lai Chi Wo Pui Shing Tong Committee and in collaboration with the local communities in Lai Chi Wo, Mui Tsz Lam and Kop Tong.
Click here to learn more about Village Fest 2022 (In Chinese).