Lai Chi Wo Farmers' Market
Since January 2017, a new platform for celebrating the farming revitalisation of Lai Chi Wo has been setup! Lai Chi Wo Farmers' Market is a gathering of the community farmers and producers under the 3 Dou Scheme to promote their locally-grown farm produce and home-made products. It maybe the furthest farmers' market from the urban Hong Kong, but perhaps the produce is the freshest as the market is closest to the farms!
Lai Chi Wo Farmers' Market opens monthly on every first Sunday, outside Lai Chi Wo Cultural Hub. Join us and learn about food, farming, culture and nature!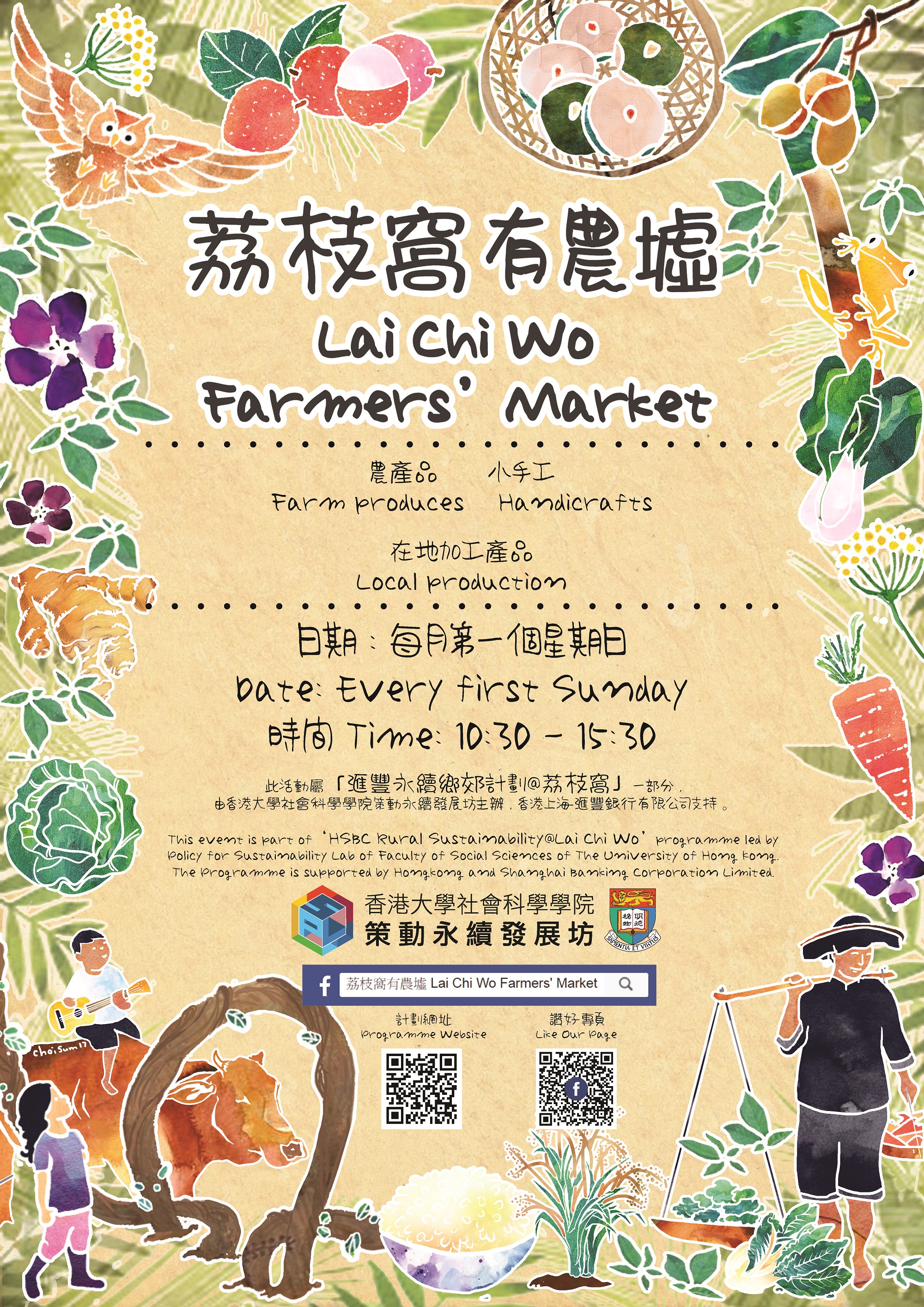 Upcoming Events
Lai Chi Wo Farmers' Market will occasionally feature activities such as farming and parent-child activities in Lai Chi Wo. Farmers and producers may also join Markets' event in the urban area. If you wish to meet our farmers, learn the stories of their products, stay tuned by following our latest news on Facebook!

Past Events
Look at the variety of our farmers' products!

Farmers and producers from Lai Chi Wo joined relevant market events such as the Hong Kong Herbival 2017 at HKICC Lee Shau Kee School of Creativity. The event promoted animal-friendly lifestyle, local agriculture and also fair trade products.

Not only large-sized, fresh produce is available, various processed farm products are also popular among hikers!

Huge, fresh and non-genetically-modified papaya available!

A self-service counter has been available since November 2017 during the non-Market days. Visitors may help themselves with the fresh produce such as papaya and vegetables.

Sometimes, the Farmers' Market was featured with farming activities. During the Market days in August 2017, more than 30 people including children came to help harvest paddy after a severe flooding.

All farmers gathered together on the first Farmers' Market day in 2017!